CREATING EXCEPTIONAL DIGITAL EXPERIENCES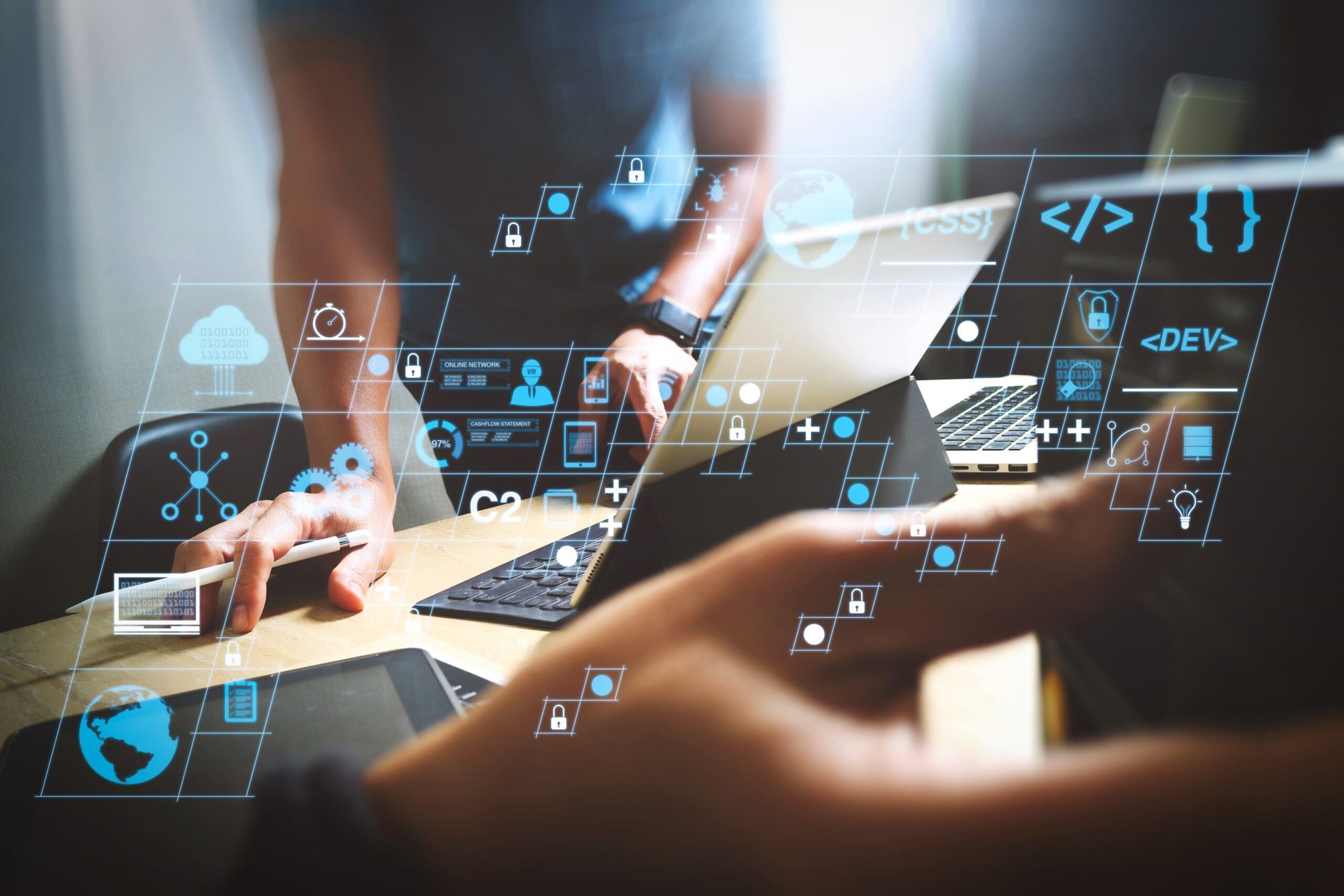 Where passion and expertise unite!
Born in Presque Isle Maine as the Northern Maine Resource Guide/mainerec.com in 1995, Borderline Digital is driven by a dedicated team boasting 50+ years of combined experience. Our mission: to empower your business's growth and workflow through innovative web development, design, and beyond. Think of us not just as web designers, but as valuable and trusted partners in your journey to success!
A JOURNEY TOWARDS DIGITAL INNOVATION
Collaboration: We believe that teamwork and meaningful communication are essential to creating remarkable work and building lasting relationships.
Innovation: We thrive on pushing boundaries and combining creativity with the latest technology to deliver exceptional results.
Dedication: We're firmly committed to your success, and we tailor our services to meet your unique needs and goals.
Reliability: With a wealth of experience and expertise, we are your dependable partners who ensure your digital presence is nothing short of outstanding.
To empower your business's growth and workflow through innovative web development, design, and beyond.
Launch of www.mainerec.com, the beginning of our digital journey.
Rebranding to WEBXCentrics Design Group - A fresh name, a renewed focus on web development.
MFX Internet Acquisition -
WEBXCentrics joined MFX Internet, expanding our capabilities and reach.
Connect Maine Acquisition -
Further growth through the acquisition of Connect Maine in Caribou, shaping our diverse portfolio and expertise.
Birth of Borderline Digital -
WEBXCentrics.com and all digital assets acquired by Nancy Price, leading to a comprehensive rebrand and relaunch as Borderline Digital.
FAMILY-ORIENTED, PROFESSIONAL, AND COMMITTED TO YOUR SUCCESS
At Borderline Digital, our team is a diverse group of highly skilled web developers, designers, and strategists who believe in the power of collaboration and commitment to excellence. United by a shared passion for creating exceptional digital solutions, we view our clients as valued partners and treat their goals as if they were our own. Our innovative approach and dedication to client success are the driving forces behind the results we deliver.
Nancy Price
The head honcho and decision-maker.
Brock Price
Resident geek, and the guy that looks after all things technical.
france price
The "everything else" person.